Skriv innlegg

<<< 4 >>>


Antall innlegg: 360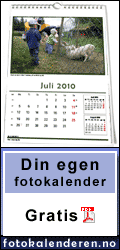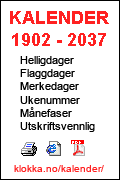 Lag din egen gjestebok
Fjern all reklame
Administrer

Martina Kolarova fra Czech Republic skrev 30. mars 2009 kl. 11:09
Skrevet fra ip 90.176.243.123




Dear Iselinn

Dear Iselinn, thank you very much for your message in my questbook
I look forward to your next kitten

Beata fra Poland skrev 29. mars 2009 kl. 12:06
Skrevet fra ip 83.29.235.117




Cattery Maine Coon Alara*Pl

Hello,
it was a great pleasure to visit your homepage. Your cats arelooking great and your kittens are soo sweet..I wish you all the best for breeding in the future

Best wishes
Beata & Alara cattery


monica fra mo i rana skrev 28. mars 2009 kl. 23:48
Skrevet fra ip 84.202.150.47




hei

heisann...bare innom å kikker på bebisene
....de var nyyydelige... fortsatt god helg fra oss i mo....
www.zimiccos.net


Synnøve fra Averøy skrev 24. mars 2009 kl. 19:39
Skrevet fra ip 80.212.104.55




Hei!

takk for trivelig hilsen i gjesteboka vår

Her våres det for fullt, selv om snøen tittet innom i dag. En flott tid!
titta litt rundt her inne, kattene er jo bare nydelige!

klem fra synnøve


Giorgia fra Italy skrev 13. mars 2009 kl. 23:21
Skrevet fra ip 82.58.132.13




Hello:-)

Hello,you have really wonderful cats:-)
And your kitten are soooooo sweety:-)
I wish you all the best for the future:-)
Giorgia and cats


Annelie Persson fra Arboga skrev 22. februar 2009 kl. 16:36
Skrevet fra ip 90.227.45.229




vackert

Ville bara lämna ett avtryck efter att jag varit inne på din vackra hemsida och tittat på dina vackra katter.
Hälsningar från Annelie Ma Coo´s MCO


Iselin rosvold olsen fra bergen skrev 22. februar 2009 kl. 1:36
Skrevet fra ip 85.200.160.248




en liten hilsen

Hei Iselinn og Roar.
det er virkelig nydelige puser dere har, og hjemmesiden deres er kjempeflott! rasebeskrivelsen var veldig nyttig og forklarende for en "grønnskolling" som meg (med andre ord; ikke mc-eier...enda...)
lykke til videre med oppdrettet og flotte katter.

ps: dere har glemt å skrive adressen til hjemmesiden i kattunge-annonsen..tenkte jeg skulle tilføye det siden dere refererer til denne for ytterligere informasjon og ikke alle tenker på å bruke google.

Martina Koláøová fra Czech Republik skrev 3. februar 2009 kl. 9:59
Skrevet fra ip 81.90.174.45




www.cherrydor.estranky.cz

I send greetings from Czech Republik
We have a beautiful kitten !!!
Particularly Indigo ist glamorous

J.Preuss fra NRW skrev 21. januar 2009 kl. 15:33
Skrevet fra ip 84.61.13.131




Germany

It was a pleasure to visit here on your HP and see your beautiful maine coons! I wish you and your coonies lot of joy and happiness for the future and success for your breeding J.Preuss and Coonies

Andrea & Hollycoon team fra Genoa - Italy skrev 18. januar 2009 kl. 16:00
Skrevet fra ip 213.140.6.100




A Kiss from Italy

Hello!!
I just want to leave a pawprint in your guestbook.
I enjoyed your beautiful Coonies and very nice website.
Wish you all the best for the future.
A big Kiss to Cynthia, she is a queen!!!!
Ciao ciao Andrea

[1] [2] [3] 4 [5] [6] [7] [8] [9] [10] [11] [12] [13] [14] [15] [16] [17] [18] [19] [20] [21] [22] [23] [24] [25] [26] [27] [28] [29] [30] [31] [32] [33] [34] [35] [36]