Skriv innlegg

<<< 28 >>>


Antall innlegg: 310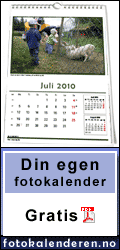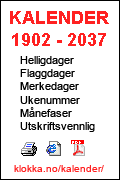 Lag din egen gjestebok
Fjern all reklame
Administrer

Annhild Haugland fra Opprinnelig Senjaværing, nå Sauda skrev 8. oktober 2007 kl. 10:44
Skrevet fra ip 193.212.174.210




Staudebok

For ei flotte Staudebok!
Kjekt å se at det gror der nord - fortsatt!
Her vest i Norge regner jo mye vekk/råtner - til tider - iallefall løker o.l. som ligger lenge i jorda.


Vesna Maric fra Croatia skrev 8. september 2007 kl. 17:58
Skrevet fra ip 83.131.235.42




Miss

Hello Magnar,
I have enjoyed your web-site. I was particulary interested in the plants in your garden because I am working in a nursery and love horticulure.
The photographs of Norwegian landscape are really wonderful.
Best regards from Croatia


Berte Winding-Sørensen fra Sørumsand skrev 2. september 2007 kl. 10:42
Skrevet fra ip 85.165.92.78




Flott side

Jeg kom hit via Sunshine Farm and Gardens' siste epost om phlox stolonifera. Morsomt å finne en norsk hage omtalt. Og flott plante! Jeg gleder meg til å få gjort mer med hagen (som er ny for oss, og nå som dreneringen er gjort er det bare å gyve løs), og denne phloxvarianten var da helt praktfull! Er den grei å formere fra frø?


Ann McCulloh fra Cleveland, Ohio 44106 USA skrev 26. juli 2007 kl. 18:43
Skrevet fra ip 64.109.192.2




Curator of Plant Collections, Cleveland Botanical Garden

Thank you for creating this beautiful website. It is very inspiring to see all of the wonderful perennials you are growing. The photos are lovely.


Michelle Shields fra x skrev 20. juli 2007 kl. 20:28
Skrevet fra ip 68.78.134.19




x

My husband's family is from Norway/westcoast Hoyanger (Eides Hotell). He grew up in Hoyanger and Lillehammer. We visit friends and family on average every 18 months. We just returned this week from a visit. I would like more information on traditional Norwegian plants for my own garden in Chicago. Much thanks, Michelle


[1] [2] [3] [4] [5] [6] [7] [8] [9] [10] [11] [12] [13] [14] [15] [16] [17] [18] [19] [20] [21] [22] [23] [24] [25] [26] [27] 28 [29] [30] [31] [32] [33] [34] [35] [36] [37] [38] [39] [40] [41] [42] [43] [44] [45] [46] [47] [48] [49] [50] [51] [52] [53] [54] [55] [56] [57] [58] [59] [60] [61] [62]