Skriv innlegg

<<< 37 >>>


Antall innlegg: 310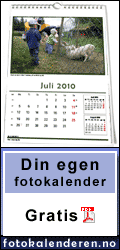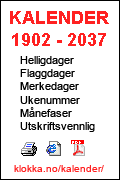 Lag din egen gjestebok
Fjern all reklame
Change to English

Administrer

Hank fra 3560 Busch Road Birch Run, Michigan 48415 skrev 28. september 2006 kl. 5:39




Hank Mosher

Hello,
I came across your website while looking up varieties of Rhubarb......You apparently grow a different species called "Rheum kialense" that is a type of crawler?Is it ornamental or edible or both? How large does it get?.....and last but not least, are you able to send seeds to America?

If you are curious whereabouts do I live, I live in the particular state that looks like a big mitten surrounded by what we call the Great Lakes......If you note the Saginaw Bay, which is in the webspace between the thumb and the side of the first finger, we live just to the South of the bay......

Thanks,

Hank Mosher


Deborah McPhedran fra Ottawa, Ontario skrev 26. september 2006 kl. 3:29




Canada

First visit to your site, while I was looking for information and images of varieties of saxifragia. I will have to take my time and visit properly in future!
WONderful website!


Bente Antonsen fra Finnsnes skrev 25. august 2006 kl. 14:39




Å såå fin en hage!

Hei Magnar og Torll.
Jeg fant den flotte hagen dokkers via hagelselskapets nettside. Jeg kommer nok ofte tilbake til denne hagen. Tar dere imot besøk? Det var litt morsomt med linken til Sol si hjemmeside. Jeg er også en aktiv quilter (om vinteren) --og hageentusiast om sommeren. Hilsen fra Bente


Monica C. fra Danmark skrev 21. august 2006 kl. 14:09




Skøn have

Hej Toril og Magnar.
Sikken en dejlig have i har, den er meget meget flot, bare det var mig :o)
Beautiful garden, Love it, love it, love it Monica :o))


Mari og Ole Andre fra Levanger skrev 19. juli 2006 kl. 20:24




Sommerhilsen fra Nord-Trøndelag

Hei Toril og Magnar!
Kjempeflott hjemmeside.
Vi har nettopp plantet vårt første epletre.
En riktig god sommer ønskes dere fra alle oss på Levanger.


[1] [2] [3] [4] [5] [6] [7] [8] [9] [10] [11] [12] [13] [14] [15] [16] [17] [18] [19] [20] [21] [22] [23] [24] [25] [26] [27] [28] [29] [30] [31] [32] [33] [34] [35] [36] 37 [38] [39] [40] [41] [42] [43] [44] [45] [46] [47] [48] [49] [50] [51] [52] [53] [54] [55] [56] [57] [58] [59] [60] [61] [62]