Skriv innlegg

<<< 51 >>>


Antall innlegg: 310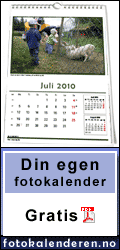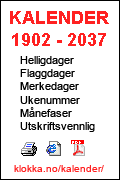 Lag din egen gjestebok
Fjern all reklame
Administrer

Ewelina fra Poland skrev 4. februar 2005 klokken 13:35
Skrevet fra ip 83.17.24.226




Your plants

Hi,
I sent email to You but it came back. Please send me Your E-mail. I will to write You.


Jeanne Josephson fra Juneau Alaska skrev 28. januar 2005 klokken 8:41
Skrevet fra ip 12.12.208.95




Hello

I so enjoyed looking at your plants. I adore the Meconopsis poppies. I can grow the standard tall strong one well here in Alaska and would like to try your Meconopsis cambrica aurantica fl. pl.
I don't know if I have any seeds that you might be interested in but maybe the Papaver Somniferum. It is similar to the Meconopsis in is stature and size of bloom. It voluntered in my garden years ago and has be a delight ever since. A rich pick bloom backed by a dark purple seed case. At any rate, am intrested in growing another color Meconopsis.

Jeanne


Elna vollan fra Stryn skrev 14. januar 2005 klokken 22:12
Skrevet fra ip 83.108.116.14




Takk for nydelige bilder

Hallo Magnar
Fabelaktige bilder! Har gledet meg stort over alt du har vist meg. Lykke til med ditt videre arbeid med hjemmesidene dine!
Beste hilsen Elna (fra Værøy)
Bor i Stryn


Alvilde fra Hundhamaren skrev 9. januar 2005 klokken 15:38
Skrevet fra ip 80.212.100.118




Hei

Hei og godt nytt år.


Sheila Katayama fra USA skrev 1. januar 2005 klokken 3:15
Skrevet fra ip 24.228.73.131




gardener

Hello,
I saw your post in the Yahoo seed exchange. I'm impressed! Gardening in the Arctic circle was unimaginable to me. I will be interested in finding out how your plants manage the light and temperature deficits.

Sheila in USA


[1] [2] [3] [4] [5] [6] [7] [8] [9] [10] [11] [12] [13] [14] [15] [16] [17] [18] [19] [20] [21] [22] [23] [24] [25] [26] [27] [28] [29] [30] [31] [32] [33] [34] [35] [36] [37] [38] [39] [40] [41] [42] [43] [44] [45] [46] [47] [48] [49] [50] 51 [52] [53] [54] [55] [56] [57] [58] [59] [60] [61] [62]