Skriv innlegg

<<< 52 >>>


Antall innlegg: 310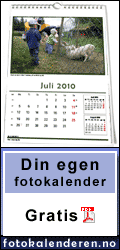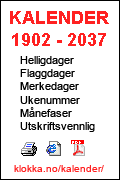 Lag din egen gjestebok
Fjern all reklame
Administrer

Kristin fra Julussdalen skrev 31. desember 2004 klokken 11:30
Skrevet fra ip 130.67.25.36




Kjempeflott side!!!!

Hei! Dette var en helt fantastisk fin side!!!!!Her kommer jeg nok til å stikke innom flere ganger, har allerede lagt den inn i mine favoritter! Lykke til med såing og alt det spennende framover nå=)

Vennlig hilsen Kristin, eller Sol på Hagegal sine sider. Godt Nyttår!


Gunilla fra Åskilje skrev 30. desember 2004 klokken 14:51
Skrevet fra ip 81.8.152.12




Gott Nytt År

Tack för den underbara veckan vi (Lappmarkens trädgårdssällskap) hade tillsammans med Er, våren -04. Trevliga bilder ni lagt ut, man riktigt längtar tillbaka. Hoppas ni haft en trevlig jul och att Ni får ett riktigt Gott Nytt År och att vi ses till sommaren. Mvh Gunilla


Akira Murata fra Nagoya,Japan skrev 25. desember 2004 klokken 1:01
Skrevet fra ip 218.110.252.87




Photos in Japan

Merry Christmas and Happy New Year.
Thank you for your visit. I hope you and your family have a good Christmas Holidays.


Emily fra The Netherlands skrev 23. desember 2004 klokken 11:04
Skrevet fra ip 80.56.253.163




Hey Magnar,

At first place, thank you for leaving a message in my guestbook at http://www.sunflowers.nl ! You wrote it in Norwegien, but strange enough, I understood. Well, not everything, but...:-) So I went to look at your site and I saw for the first time in my life a garden, which is so close to the North Pole. I saw all of your garden/plants pictures, they are really beautyfull! And what a nice country do you have. A lake, mountains...great!
Well, I put your site between my favourites, so I will come hier to take a look some more times.
All the best,
Emily


Hulda fra Kilbotn skrev 14. desember 2004 klokken 22:49
Skrevet fra ip 81.191.25.242




Hei onkel!

En liten førjulshilsen i gjesteboka di! Har vært inne og kikka på blomstene som har vært på frimerker opp gjennom årene. Husker flere av de, men artig å se. Veldig mange fine planter.
Hulda


[1] [2] [3] [4] [5] [6] [7] [8] [9] [10] [11] [12] [13] [14] [15] [16] [17] [18] [19] [20] [21] [22] [23] [24] [25] [26] [27] [28] [29] [30] [31] [32] [33] [34] [35] [36] [37] [38] [39] [40] [41] [42] [43] [44] [45] [46] [47] [48] [49] [50] [51] 52 [53] [54] [55] [56] [57] [58] [59] [60] [61] [62]