Skriv innlegg

<<< 54 >>>


Antall innlegg: 310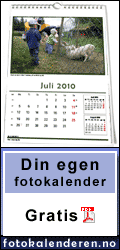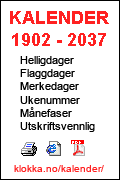 Lag din egen gjestebok
Fjern all reklame
Administrer

Connie fra Wisconsin skrev 24. oktober 2004 klokken 16:41
Skrevet fra ip 24.166.141.211




Connie's Web

You have a nice web site. Really enjoy the photos. I like learning about Norway and have found it has a high percentage of people with interesting web sites. I have added a link to your site from my links page under Norway. And I love bilingual sites!


Marie fra Asker skrev 23. oktober 2004 klokken 23:34
Skrevet fra ip 81.0.164.216




Hei Magnar!


Flott hjemmeside, utrolig mange vakre blomster i din hage. Flotte naturbilder ogsň.

Vennlig hilsen fra Marie


tony and sandy brown fra daffodil cottage, st. keverne, cornwall uk tr12 6ly skrev 18. oktober 2004 klokken 18:38
Skrevet fra ip 195.92.168.170




mr. & mrs.

is it time yet please? (for the seeds...), I can hardly wait.


Ragnhei­ur Gu­mundsdˇttir fra ═sland skrev 19. september 2004 klokken 23:29
Skrevet fra ip 157.157.251.99




flott sÝ­a

Kve­ja frß ═slandi


Cyndi fra Michigan skrev 10. september 2004 klokken 3:37
Skrevet fra ip 64.68.225.64




Ms

wonderful to read your information. I have a perennial shade garden that I have been working on for several years. It gets 90 degrees and very dry at times during the summer and -20 in the coldest of the winter..finding plants that survive here is a challenge!


[1] [2] [3] [4] [5] [6] [7] [8] [9] [10] [11] [12] [13] [14] [15] [16] [17] [18] [19] [20] [21] [22] [23] [24] [25] [26] [27] [28] [29] [30] [31] [32] [33] [34] [35] [36] [37] [38] [39] [40] [41] [42] [43] [44] [45] [46] [47] [48] [49] [50] [51] [52] [53] 54 [55] [56] [57] [58] [59] [60] [61] [62]