Skriv innlegg

<<< 3 >>>


Antall innlegg: 286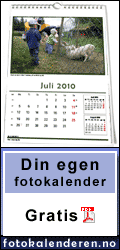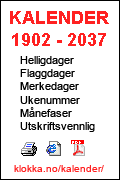 Lag din egen gjestebok
Fjern all reklame
Change to English

Administrer

Anne Slåtten fra Skjetten skrev 30. august 2011 kl. 11:16




Grattis med JW tittel

Hei på dere: Stort grattis med JW tittel til Fannie, hun er kjempe fin. Lykke til med SW i september, det skal bli spennende.:)
Klem fra Anne


Lene & Peter fra Danmark skrev 28. august 2011 kl. 19:02




JW

Kære søte Marianne & Rolf
Kjæmpe stort Tillykke med JW til Fannie
Helt fantastisk flot gået af en fantastisk superb kat

Velfortjent og outstandig

Store klem
Mormor & Morfar

Angela Stoicov fra Brazil skrev 27. august 2011 kl. 6:13




Hello from Brazil

Hello Marianne.
Congratulations for the beautiful babies after Truvy and TopScore. They are gorgeous!

Also your Foxy Lady is so cute!

Kind Regards
Angela


Susanne fra Nyköping skrev 15. august 2011 kl. 9:51




Wow

Fannie är bara sååååå läcker!!!
Ser fram emot att få träffa er irl snart


Kram från Susanne & Klara


Adela fra Prague skrev 8. august 2011 kl. 10:16




best regards

Hello Marianne,

congratulation to Fannie´s development. She is amazing.. a girl one could just dream about! And aparently, Giaconda is another star out of Carrabasset cattery.
Adela
P.S.I am not sure you are getting my mails, they sometimes go to spam ..

Catarina & Tony fra Partille skrev 5. juli 2011 kl. 9:48




Stort Grattis !!

Stort grattis till BIS på er flotta Jänta igen
så välförtjänt
Och stort grattis till ny Carrabassetts kull
Hoppas ni och katterna får en härlig sommar .
Kramar från oss i Partille

Leonard Aronsen fra Arendal skrev 4. juli 2011 kl. 9:54




Utstilling

Hei!
Kjempe bra resultater i helgen. Det var veldig hyggelig å få hilst på dere
Stemte på Fannie

Lillian fra Gjerdrum skrev 15. mai 2011 kl. 12:39




Hei Marianne og Rolf.

Vi vil gratulere dere igjen med flotte resultater
med 2 BIS på Lirak..Kjempe bra!!!!!

Angela and Renato fra Brazil skrev 13. mai 2011 kl. 4:37




Congratulations!

Dear Marianne.
Congratulations for the fantastic show results for Fannie on last show!

She is a so cute girl!
Kind regards!
An and Re


Adela fra Prague skrev 10. mai 2011 kl. 19:01




Congrats for Fannie´s show success

Hellos from Prague!
I am sooo happy for Fannie and you! You are doing so great. Fannie is a real star and she fully deserves it!!!

CONGRATULATIONS!!!!
Adela


[1] [2] 3 [4] [5] [6] [7] [8] [9] [10] [11] [12] [13] [14] [15] [16] [17] [18] [19] [20] [21] [22] [23] [24] [25] [26] [27] [28] [29]